Our Knife Making Process
Who we are
And our mission
We are Mitsuboshi Cutlery Co., Ltd, based in Seki, Japan. Seki is home to a rare community of artisans who continue to employ traditional blade-making techniques just like their ancestors' generations ago. Mitsuboshi is dedicated to the production of the finest multi-functional cutlery for the home and workspace.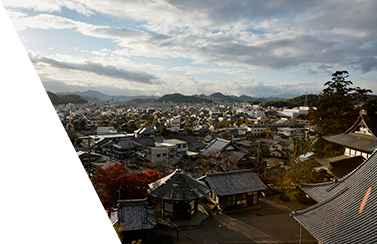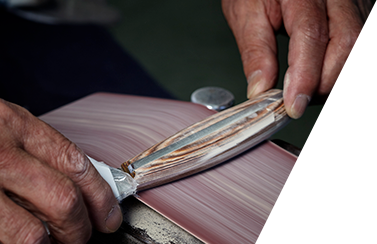 Modernizing an Ancient journey
of sword making
Our knife making process involves 5 meticulous steps in order to ensure a high-quality blade that will perform year after year. We partner with 5 different companies here in Gifu Prefecture, Japan, to help us make our knives. Each company plays a critical role in the creation of each knife and every craftsman is proud to carry on the ancient craft of swordmaking like their forefathers before them.
5 Steps in the life of
A nagomi knife
Nagomi knives are handcrafted instruments designed for comfort in a modern design. Only 20 knives can be made per day with a team of 7 highly skilled craftsmen to create each Nagomi knife. Nagomi knives are truly works of art and an accent in any kitchen.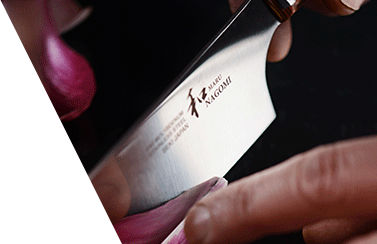 At Mitsuboshi, we stamp our Nagomi knives from 440A stainless steel sheets. Nagomi knives are stamped instead of forged to eliminate cracking. We are committed to creating beautifully crafted instruments of precision for home and work.
At Mitsuboshi, we pride ourselves on the high-quality blades we produce. Our hardening process takes twice as long because each knife is carefully laid out evenly to ensure durability and corrosion-resistance to perform for years to come. The result is blades with a Rockwell rating of 58, which is above the industry standard of 56. High-carbon knives are brittle and can be difficult to sharpen, but high-chrome Nagomi blades are neither too hard or too soft.
Combined with tempering, Nagomi knives are quenched and ice hardened in -75°C carbon dioxide gas.
Pakkawood 132 is the wood of choice for our handles. Pakkawood is water resistant, durable, and elegant looking when matched with our steel. The sleek handle is curved to prevent hand and wrist discomfort. A unique "T" rivet design is utilized to keep the components of the handle together, and to balance the knife overall. After being excessively polished, the rivets are flush with the handle, allowing it to keep its form and prevent chafing when used.
During the final grinding process, we hone and sharpen each knife three times, which is above the industry standard of two. Each knife is then carefully polished and buffed, revealing the unmatched excellence of our several artisans and their effort over many hours. Except for the metal itself, our knives are truly handmade.